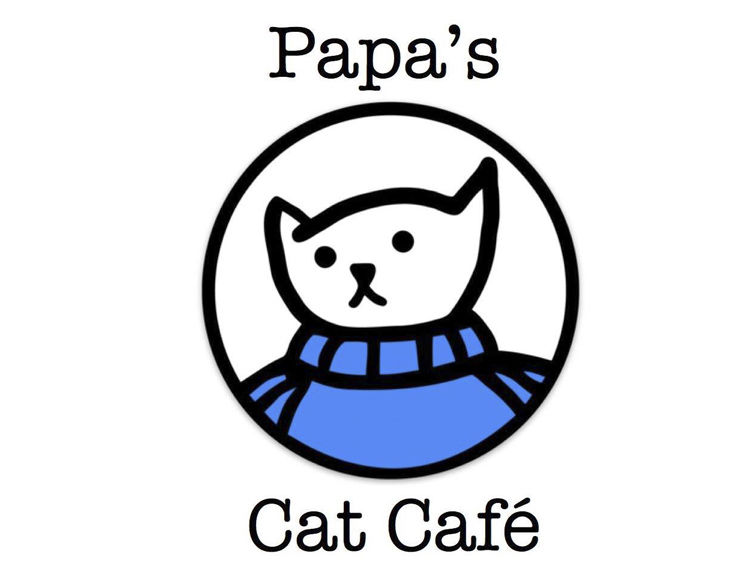 Columbia, Missouri, is about to get its first cat café.
This spring, Ryan Kennedy plans to open the doors to Papa's Cat Café, inspired by similar concepts he experienced while traveling in Seoul, South Korea, a few years ago. "We had never heard of them before, and it was such a fun and different experience that stuck with us," he says. "We would oftentimes joke about opening a cat café and what that would look like in Columbia. As a cat person living in a dog-only household for the last 17 years (my wife is a dog person), I was excited about the possibility of returning to my 'cat roots,' as I owned dozens of cats growing up on my family farm." 
As for the name, Kennedy says Papa's Cat Café has two inspirations. First, it's a nod to his daughter, who has always called him "Papa." It's also a tribute to his favorite author and fellow cat-lover Ernest Hemingway, who was nicknamed "Papa." To that end, expect the space to feature décor that references Hemingway and his Key West home (currently home to dozens of six-toed cats), his writing and his love of Spain.
As for the space itself, Kennedy is currently in lease negotiations and hopes to announce the location of Papa's Cat Café at the end of the month. Papa's will work with Boone County Animal Care, a local rescue group that specializes in trap-and-release and feral cat rescue, to adopt out some of the cats at the café. Guests can expect to see 12 cats on site, including two permanent residents of the café that will not be up for adoption.
"We're hoping many of our cats will still have kitten-like energy and will interact with customers in a playful way, as well as being willing to cuddle," Kennedy says. "BCAC will ensure the cats we receive are socialized, spayed/neutered and up-to-date on shots before housing them at the café. Those cats are then up for adoption to our customers, and BCAC will have the final say in adoption applications and will complete the final adoption process."
Kennedy adds that other similar concepts around the country have proved the cat café model to be effective for adoptions, as people have the opportunity to bond and interact with the cats in a comfortable environment. And it's clear that Columbia is more than ready to embrace the concept: A Kickstarter campaign to fund the project surpassed its goal and raised $15,865. "Columbia is filled with people who love animals and helping animals," Kennedy says. "We also have a large student population, many of whom live in housing that does not permit pets. We're hoping to give those students a chance to interact with animals without having to own their own. Folks just want to be able to pet cats and drink coffee while, perhaps, meeting a cat they want to adopt."
On the café side, Papa's plans to offer a variety of coffee and espresso drinks using beans from an as-yet-undetermined local roaster, in addition to juices and hot cocoa. On the food side, look for housemade biscuits and cookies, as well as other items sourced from local bakeries. In particular, Kennedy says he's most excited about Papa's signature cookie: lengua de gato con chocolate. "This cookie name translates to 'cat tongue' and is a butter cookie that will be served with a chocolate dipping sauce," he says. "We really like the inspiration behind the dessert, as it alludes to our travels to Spain. A few years ago, my family lived in Madrid for a month, and nearly every night we would visit a local café after dinner to enjoy churros con chocolate, a Spanish treat. And because our café is, in part, a nod to Hemingway, who also loved Spain, we thought it would be appropriate for our signature dish to be inspired by our Spanish travels."
Kennedy says Papa's will begin accepting online reservations about a month before opening; news about reservations will be posted on the Papa's Cat Café Facebook page.
Look for doors to open at Papa's Cat Café in early May or June.
Papa's Cat Café, Columbia, Missouri, papascatcafe.com