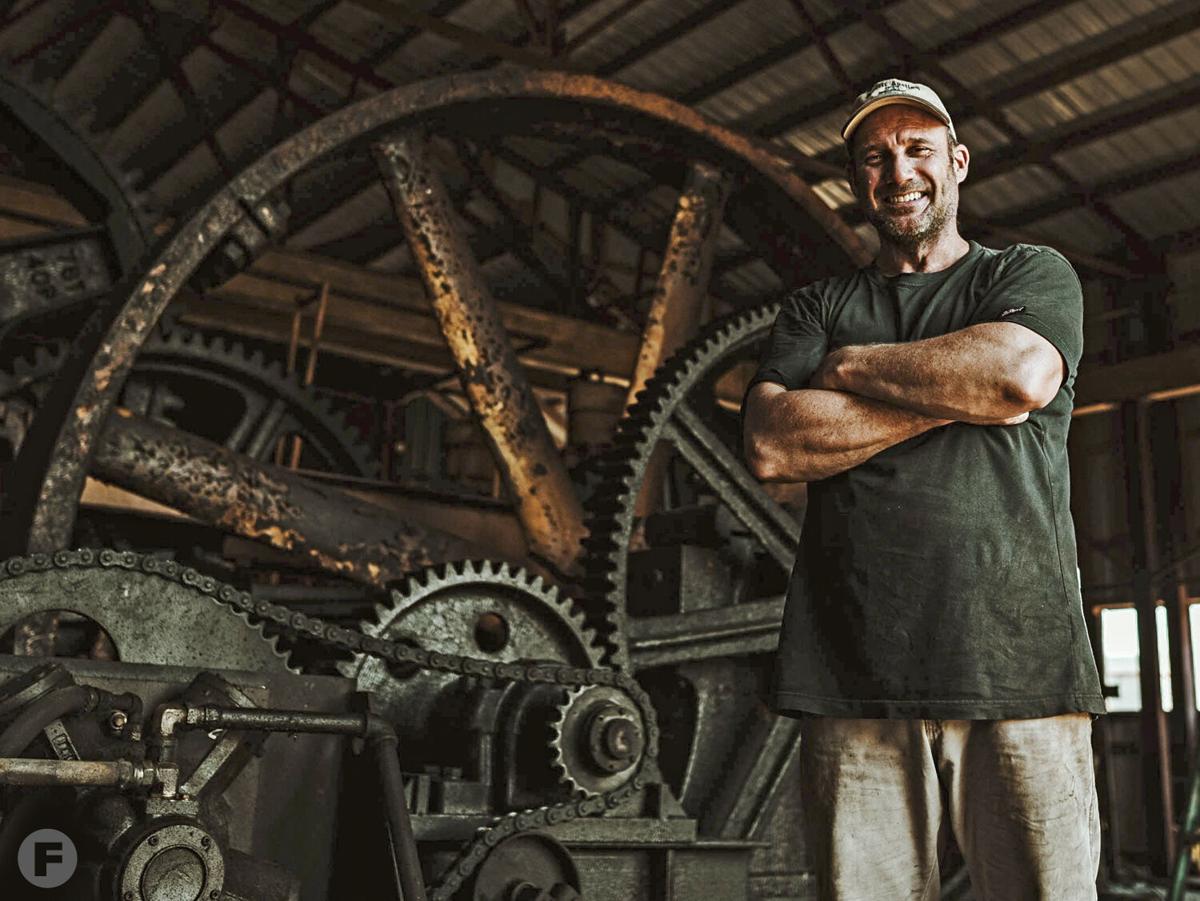 In an effort to find a green energy source, Matt Heckemeyer, owner of Sugarmill Distilling, started growing sweet sorghum on his family's cattle ranch in Sikeston, Missouri, but he quickly understood why the crop is of greater value as food. A drought-resistant, heat-tolerant member of the grass family, sweet sorghum is harvested for its stalks, which are crushed to produce a syrup that can replace molasses, honey or maple syrup in myriad recipes from breads and cookies to glazes and barbecue sauce.
Although sweet sorghum is sugar, Heckemeyer says it's one of the healthiest foods known to human beings. "Dr. Gillian Eggleston [director of the Audubon Sugar Institute at Louisiana State University] has published 15 papers from my mill," he says. "She found that sweet sorghum has more antioxidants than blueberries and honey, and it has more potassium than bananas. It was even something doctors used to prescribe to their patients."
With its uniquely earthy flavor, astounding nutritive value and sustainability, sweet sorghum has big potential.
How did you become involved in the sweet sorghum business? In 2006, in a State of the Union Address, George W. Bush said the U.S. government was going to support green energy. So I started thinking, "How many years do I have left in my hands? How many years will it take to perfect a green energy source? How expensive will it be?" All the math worked, so I started looking for a sugar source to make ethanol. Corn wouldn't do it – it requires too many BTUs [British thermal units] to make it effective – and it's too hot and humid down here to grow sugar beets. Then I came across sweet sorghum; the stalks can be crushed into sugar right out of the field, which makes it a viable green energy source. Eventually, this whole idea morphed into food production. It takes 10 to 12 pounds of sugar to make a gallon of gasoline, which only sells for a couple dollars, but if I sold that sugar on the open market, it would bring in a lot more money. Why waste all that good sugar on fuel when you can use it as food?
How has the production of sweet sorghum evolved over the years? The history behind sweet sorghum is really nifty. At one time, there was more sweet sorghum grown in the U.S. than sugarcane – that's how the majority of the rural population got its sugar. You couldn't run down to the store and buy a pound of sugar, so people grew sweet sorghum, which is why it's embedded in traditional Ozarks food, for instance. I plant 100 to 250 acres a year, but 1 acre of sweet sorghum is more than enough for a family. The sugar industry, as far as sweet sorghum is concerned, hasn't really evolved since then. Mennonites and other people living in rural and mountainous areas have continued to make sweet sorghum using traditional methods, while I've embraced modern technology. I can produce a lot of sweet sorghum very quickly, which puts me into a different category – I can make enough to sell to a large company that might put the syrup in a granola bar or use it in soy sauce. Personally, I make products such as vinegar, tea, beer and whiskey using sweet sorghum syrup.
Why do cattle and sweet sorghum work so well together? The beauty of sweet sorghum is that, compared to corn, it requires so little fertilizer and a third of the water. I can produce as much sweet sorghum per acre as corn, plus I can use the whole plant: I get a seed crop off the top, which I can harvest, I get the sugar out of the stalks and then I get all of the leftover stalk to feed to the cattle, whereas with corn, you only get a kernel. It's just more efficient, and the whole world is waking up to the potential of sweet sorghum. I've talked to people in a lot of different countries, especially in Africa where sweet sorghum is native, who are looking for a more efficient crop to grow. Incredibly, sweet sorghum is everything they need for their livestock and for themselves.