There are only 70 sake samurais – dedicated educators and advocates of the Japanese spirit – in the world, and one of them will be coming to St. Louis next week. Internationally renowned sake samurai Monica Samuels is collaborating with Nippon Tei to create a sushi and sake dinner, highlighting sake in a variety of cocktails crafted by beverage director Kira Webster and pairing them with a specially designed food menu from chef Nick Bognar.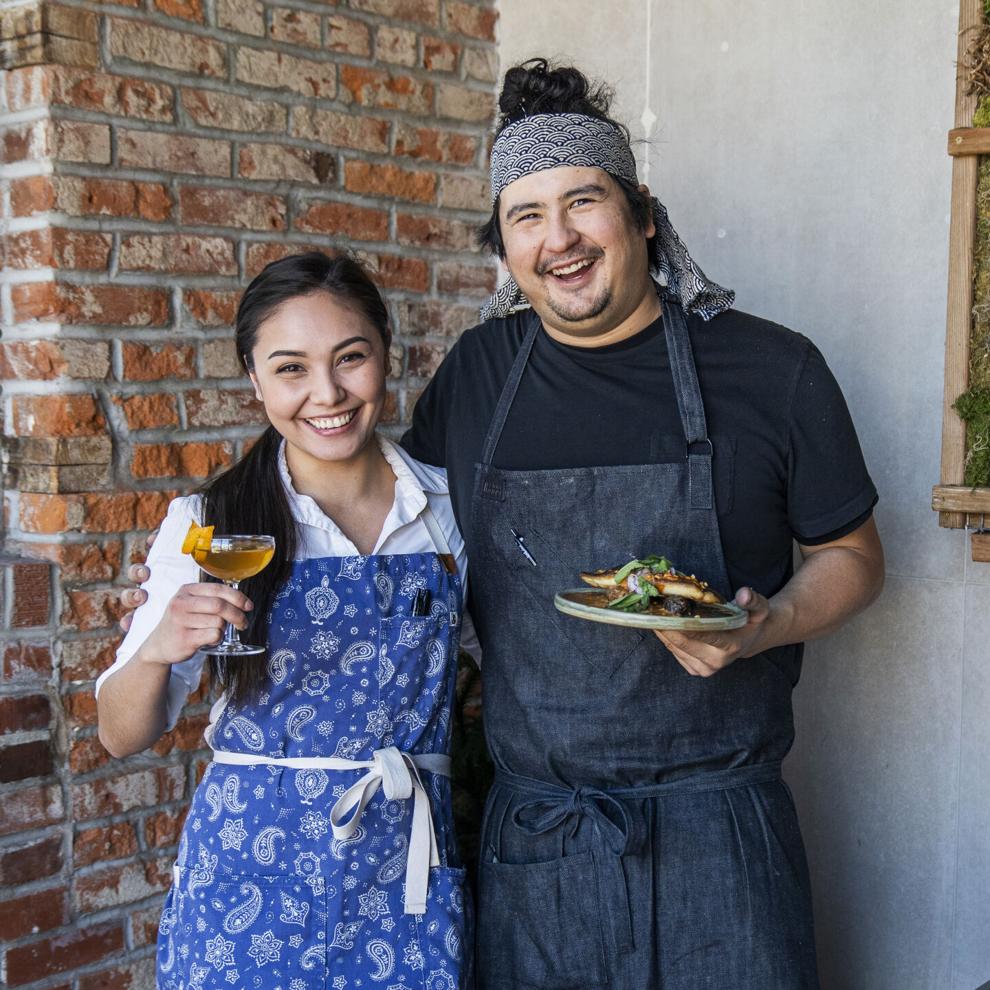 "I think sake is something that gets really overlooked in this city, but because of the NA cocktail and spirit movement, it's starting to pick up some momentum because it's lower ABV," Webster says. "Sake has the most umami notes out of any other spirits, so it goes well with a lot of different foods." 
After Webster won second place at the United States' first National Shochu Competition (a contest for mixologists), Samuels connected with her on social media to congratulate her. Soon after, Samuels invited Webster to join her on a panel at Bar Convent Brooklyn, where the two spoke about incorporating umami flavors into cocktails by using sake, mushrooms, fish sauce and soy sauce. Later, Webster invited Samuels to St. Louis to collaborate on an event at Nippon Tei, where sake would have a chance to shine. 
The dinner will kick off with sparkling sake as a welcoming cocktail. A nigori ("cloudy") unfiltered sake and a riff on a Vesper cocktail - with sake replacing the traditional vodka - will also be featured. The cocktails will come in small shot pours. "That way no one gets too hammered during the dinner. We can always top people off as we go," Webster says. 
For the food menu, Bognar focused on bringing in those umami flavors that sake complements so well. Webster says she's most excited about the miso black cod and the hamachi crudo. "The hamachi crudo is going to have hamachi, jalapeño-infused ponzu, some cut jalapeños on top," Webster says. "It's a little bit on the spicy side, but the fattiness from the hamachi, like the butteriness, really cuts through it. It's a really nice balance of texture and flavor."
This dinner will take place Oct. 13, from 6:30 to 9 p.m. Reservations are available on Nippon Tei's Tock, and tickets are $153.61 per person. The ticket includes seven courses, beverage pairings and gratuity. 
"Come hungry, come ready to drink some sake," Webster says. "Come ready for a journey on your palate." 
Nippon Tei, 14025 Manchester Road, Ballwin, Missouri, 636-386-8999, nippon.teistl.com