You've heard of sparkling water, sparkling cider and sparkling wine, but have you heard of sparkling tea? With the boom in nonalcoholic seltzers and rising demand for healthy drink alternatives the past few years, Flourish Farmstead and Old Bakery Beer teamed up to launch Herbarium, a canned, nonalcoholic and caffeine-free sparkling tea.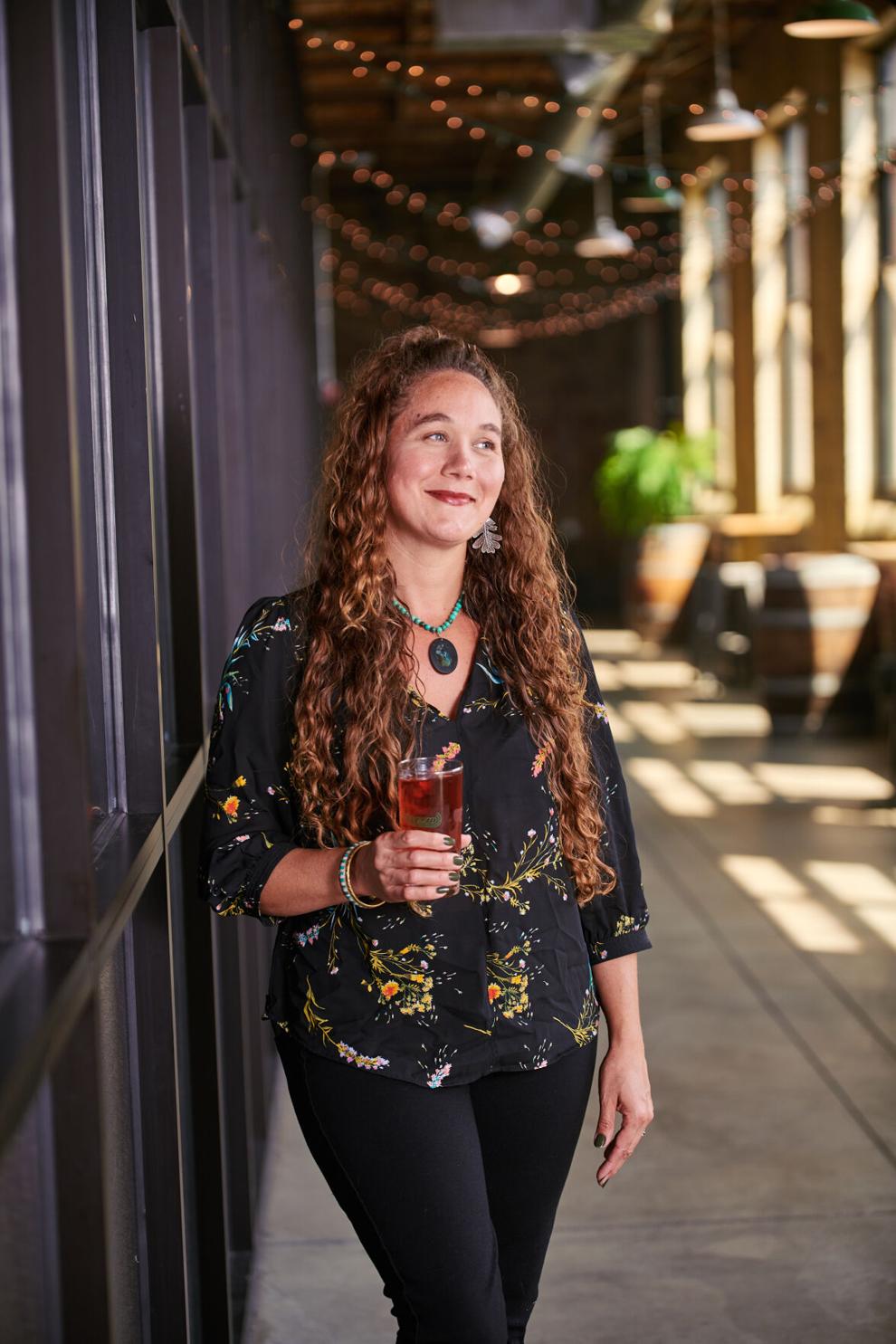 What is sparkling tea, exactly? It's a crisp, herb-infused sparkling water served chilled. Crystal Stevens of Flourish Farmstead approached Lauren Pattan and James Rogalsky – partners and co-owners of Old Bakery Beer – in September 2021 about a collaboration. "It all fell together conveniently," Pattan says. "We had already been testing some nonalcoholic recipes here. We wanted to do something that was a little more health-conscious and mildly sweet."
Stevens has been growing her own herbs since 1997 and graduated from herbalism school in 2007. After spending two years at EarthDance Organic Farm School and seven years at La Vista CSA, Stevens now grows botanicals at her ten-acre farm, Flourish Farmstead, in Godfrey, Illinois, with her husband Eric Stevens.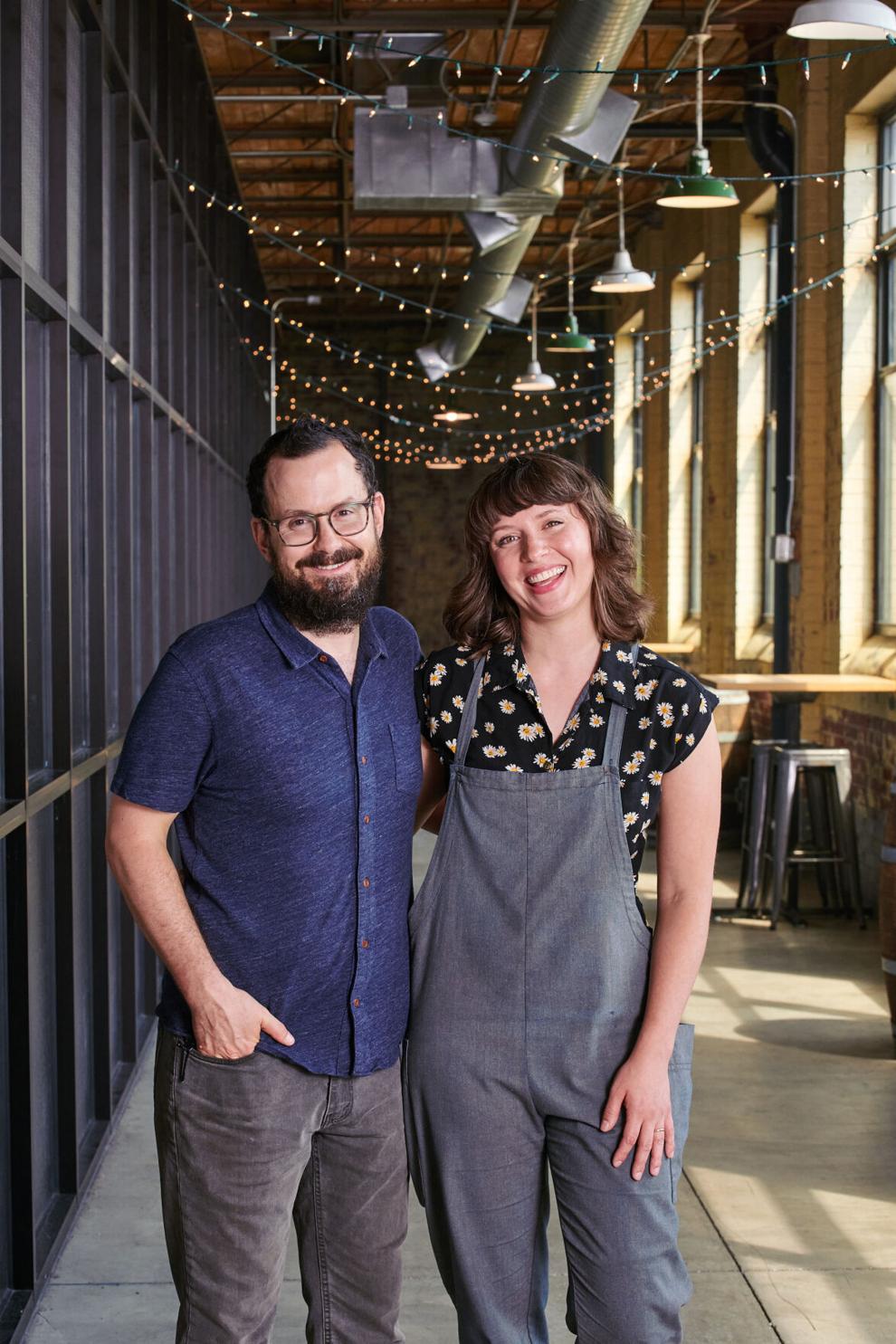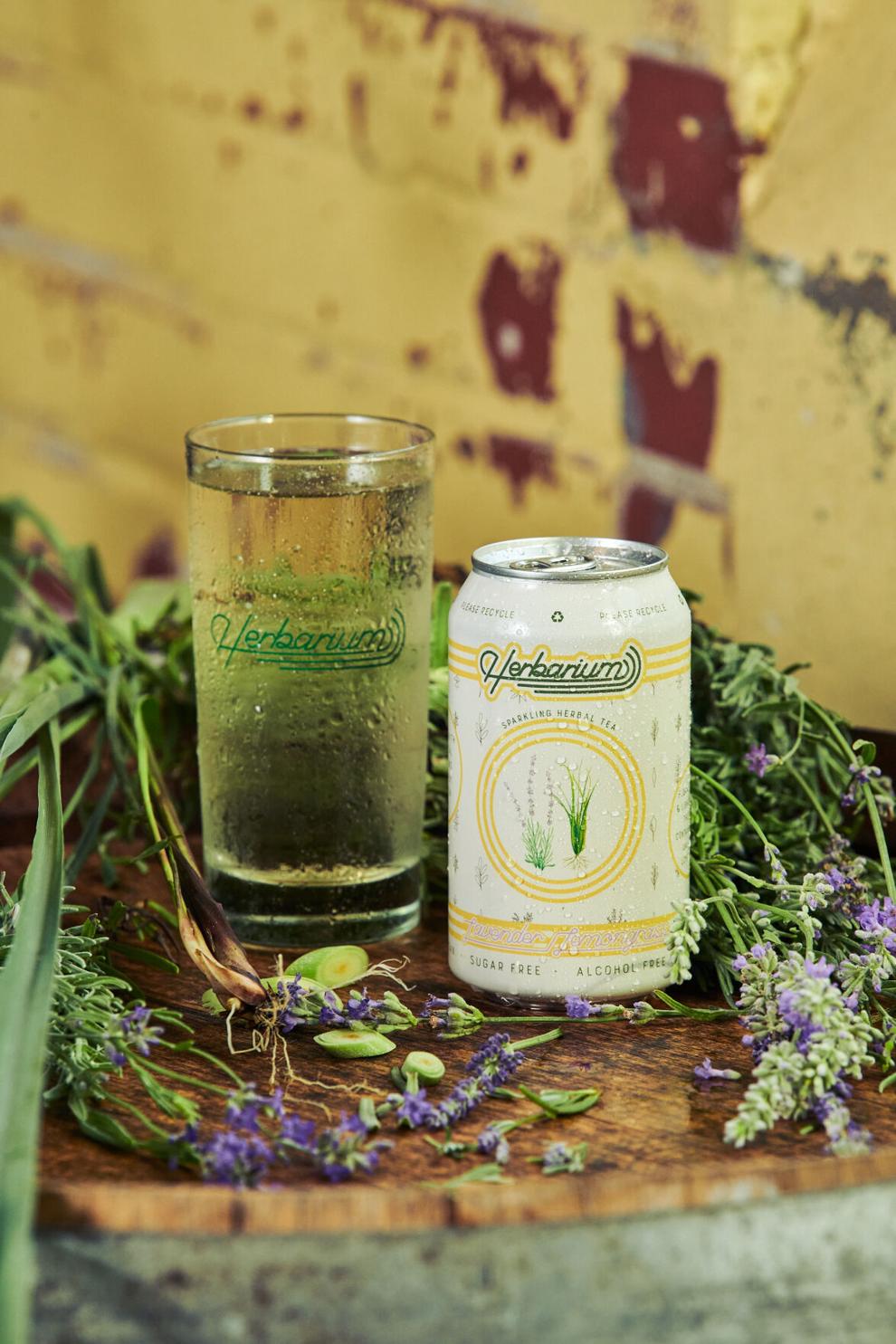 "I've been growing medicinal herbs for a long time and making herbal preparations and herbal syrups and serving them with sparkling water. As a farmer, I couldn't stay hydrated enough," Stevens says. "I always need water and bubbly to get me through the day and I was always just drinking La Croix. One day in the field, I put some tulsi and mint in my can of La Croix and realized 'Hey, this would be a really cool thing to do.'"
The three of them tested flavors with Lauren Rogalsky, James's sister, who does the marketing for Herbarium. "We all kind of got together and tasted pairings and we felt strongly that lavender and lemon pair well together," Stevens says. "They're very hot, on-trend flavors. We wanted to be accessible." 
In January 2022, they tested larger batches of product and were ready to go live. The first two flavors, ginger roselle and lavender lemongrass, were released in March 2022, just in time for farmers market season. Their ginger roselle sparkling tea is made with ginger, roselle and hibiscus. It's a more subtle version of a ginger ale and could pair well with Asian foods that already have a hint of ginger. "The ginger roselle has done well and has been approachable for people," Pattan says.
The second flavor, lavender lemongrass, is floral and soothing, with zesty undertones. It pairs well with grilled meats and bright salads, like the citrus salad at Old Bakery Beer.
"I think it's important to have a variety of nonalcoholic beverages to choose from at bars, when you're hanging out with friends or need to sip on something after yoga," Stevens says. She also notes that Herbarium sparkling tea is preserved with vegetable glycerin and contains no added sugar. "The authentic flavor of the herbs really comes through," she says. "It feels like you're getting a special treat. We don't use sugar, but we use a little bit of glycerin for preservatives, and it sweetens it slightly, so it does soothe and quench the thirst."
In the future, Stevens would like to come up with ethically-sourced ingredients for a line of energy drinks and another line of caffeinated sparkling teas. "What we ingest directly affects our health and I've always found it very important to be conscious about limiting the amount of artificial flavors and keep things simple," Stevens says. "As vegetable farmers we really live by the mantra that food is medicine."
Herbarium's seasonal offerings will be released quarterly. The first release of 2023 will be a seasonal elderberry echinacea sparkling tea with woodsy, floral and dark fruit notes. "We have got some fun stuff planned for the next year working with Crystal and her husband to create seasonally appropriate beverages that highlight some native, local ingredients," Pattan says.
Herbarium sparkling tea is served at Old Bakery Beer and can be ordered online. It will also appear at Flourish Farmstead's stand at the Tower Grove Farmers Market this spring.
Old Bakery Beer, 400 Landmarks Blvd., Alton, Illinois, 618-463-1470, oldbakerybeer.com