One of the best things about the food scene in St. Louis is the proliferation of gluten-free options available in our restaurants and bars in recent years. No longer just a few options relegated to the bottom of a menu, gluten-free dining (and dessert-eating) has officially become something restaurants work just as hard at as standard fare. Whether through exclusively gluten-free menus, clearly-marked thoughtful options or educated servers who can help you navigate what's available, our establishments are out to give you the very best experience. Below, we've got some of the best gluten-free dishes and treats to satisfy any craving.
Sureste Mexican
Sureste's traditional Yucatán cuisine is corn-based, and chef-owner Alex Henry decided in the beginning stages of the restaurant to keep flour tortillas off the menu, making it naturally gluten-free in its entirety with no potential cross-contamination. His hyper-seasonal philosophy keeps things moving on the menu, but there's not a thing we've tried that we haven't loved. If it's your first taste of Henry's cuisine, go for the traditional cochinita pibil tacos, a classic dish that is finely tuned with achiote and citrus-roasted pulled pork, marinated red onion and habanero dust. If you want to branch out, get the remolacha tacos – the achiote chipotle-marinated roasted beets with pickled green beans, salsa de cilantro and queso fresco are a fan favorite.
Sureste Mexican, 3700 Foundry Way, Midtown, St. Louis, Missouri, cityfoundrystl.com (inside City Foundry STL)
Mai Lee
Mai Lee knows that sometimes, it's both the size of the menu and how you use it that matter. If you're not gluten-free and heading to the famed St. Louis eatery, you know your menu options are vast. If you're gluten-free, they're still vast: The restaurant maintains such a robust menu that choosing from the gluten-free options doesn't feel limiting at all. It's impossible to get just one thing, so head for the Goi Du Du – a Vietnamese style papaya salad with pork, shrimp and crushed peanuts, and then dive into the many dinner options and specialties, like the Ga Xao Lan, a super-satisfying dish of chicken stir-fried with crushed peanuts, onions and wood ear mushrooms in coconut milk, lemongrass and curry.
Mai Lee, 8396 Musick Memorial Dr., Richmond Heights, Missouri, 314-645-2835, maileestl.com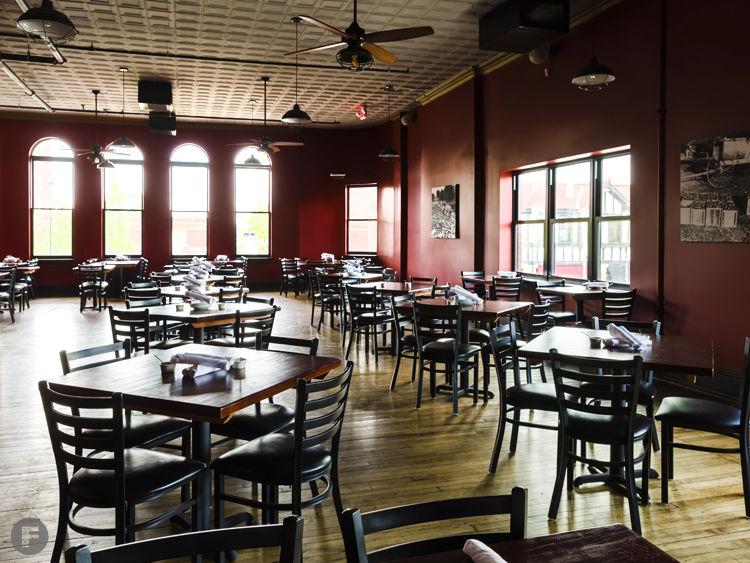 Brick River Cider
Brick River Cider serves classic fare in a relaxed setting; it's perfect for an easy meal, and with a variety of dishes to suit everyone. The best thing? Its entire menu can be made gluten-free upon request, which means sharing just got much easier. Take a friend and order some appetizers: we love the wings, which are brined in Homestead hard cider, then flash-fried and tossed in Red Hot Riplets dust. Since we're sharing, we'd also suggest ordering the deviled eggs, which you can order three ways: homestyle, cucumber and dill or topped with barbecue pulled pork.
Brick River Cider, 2000 Washington Ave., Midtown, St. Louis, Missouri, 314-224-5046, brickrivercider.com
Motor Town Pizza
Located inside Revel Kitchen's Brentwood location, Motor Town Pizza is slinging granny pies with and without gluten, with two size options – a small 8-by-10-inch and large 10-by-14-inch – to make your pizza party perfect, whatever the size of your group. The spot has lots of classic and adventurous takes on pizza, or you can build-your-own pie from the ground up. Our favorite is the Abe Froman's Ferrari: a perfectly crispy-chewy base with a nod to Chicago via "Ferris Bueller's Day Off," with brick and smoked provolone cheese, sausage, onion, sport peppers and giardiniera. It's so good, one might say it's the sausage king of St. Louis, and you'll never guess it's gluten free. If you're wanting something a little less traditional, head to Hawaii via the southwest with the El Dorado, topped with Chihuahua and smoked provolone cheeses, Hungry Planet Chorizo, jalapeños and pineapple. 
Clementine's Naughty & Nice Creamery
At Clementine's, it's all about balance: naughty ice creams – the boozy selections – sit right next to the innocent ones, and the case is full of year-round and seasonal selections that have become favorites across all over town, thanks to its many locations. Allergens are indicated, and the creamery always carries a rotation of vegan, gluten-free and dairy-free favorites as well. Here, you don't have to stick to a cup: Clementine's keeps several flavors of colorful gluten-free cones on hand to hold your scoops. Staff are able to answer questions and can help navigate through the current scoops, toppings and pints. An all-time favorite is the vegan tahini chocolate chip, which tastes just like chocolate cookies, but if you're in the mood for fruit, try the vegan blueberry crumble, with its blueberry ice cream base, baked blueberries and sprinkles of gluten-free rolled oat crumble.