If you've ever sat down to a meal at New American restaurant and market Winslow's Table, you know the staff – from bartenders to chefs to the front-of-house team – makes each move with care and creativity. And Josh Novack, the resident baker and sous chef, is no different.
Years ago, Novack was pursuing a degree in environmental science, though he quickly realized he was happier cooking and baking. "After graduation in 2018, I moved back home and started as a server at Vicia until a spot opened in the kitchen," he says. "I really haven't looked back since."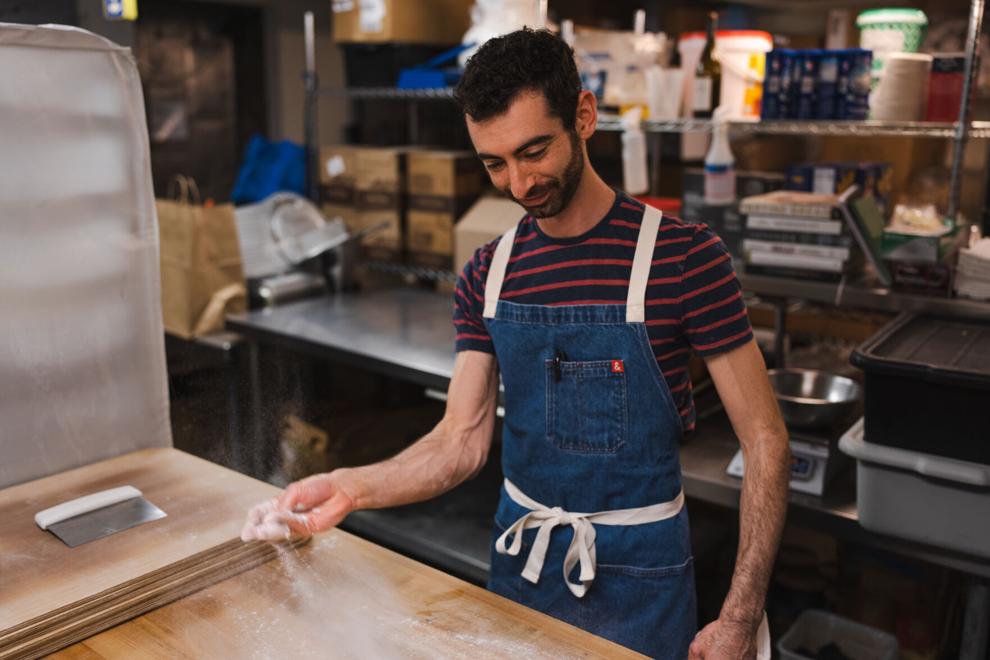 He is grateful for the educational opportunity he received at Vicia, where he discovered his love for making bread.
"When [co-owners Michael and Tara Gallina] took over at Winslow's, I was asked to bring the same quality bread we were making at Vicia to the new space," Novack explains. "My science background helped me understand how to experiment with bread by simply changing one thing at a time until I achieved a loaf that I was happy with."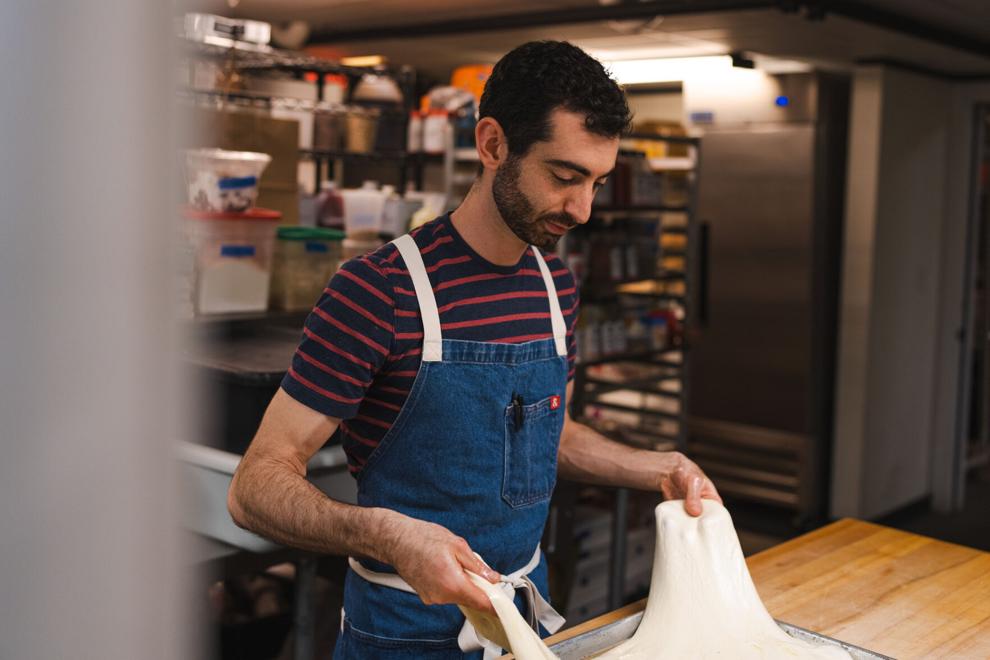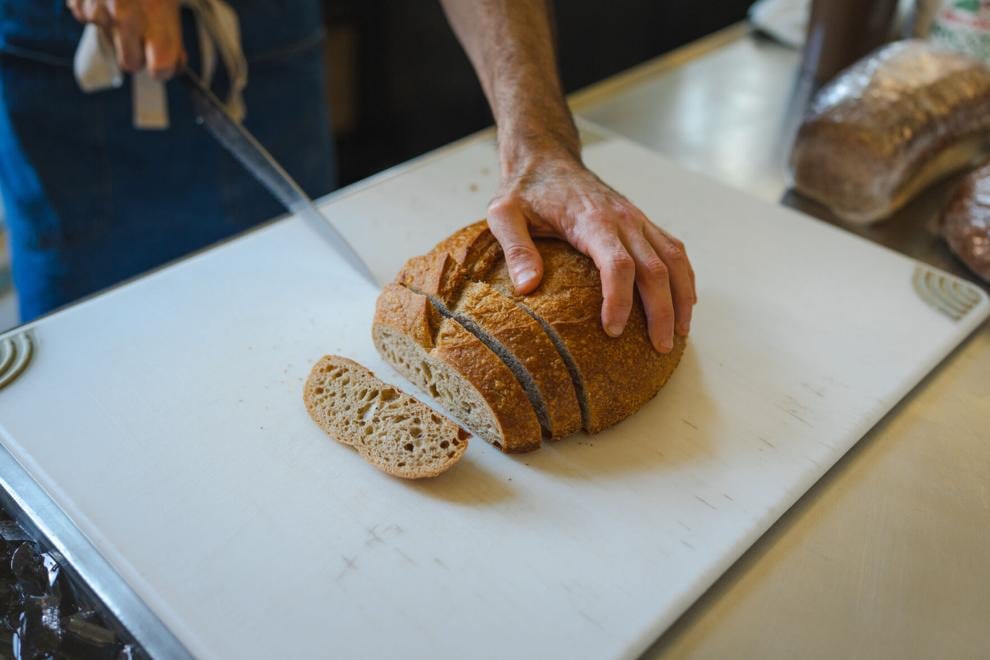 Novack has been cooking and baking for five years now, but he says he's still learning something new each day. Here, he shares his schmaltz secrets and tells us what he really likes to eat for breakfast.
What's the best thing you've ordered at a local restaurant recently? The chicken shoyu ramen with a soft-boiled egg from Menya Rui is by far the best dish I've eaten this year. The noodles are so satisfyingly chewy, and the broth is perfectly savory and salty.
What's your favorite food memory? Baby back ribs from Super Smokers in the early 2000s blew me away at the time. I loved how the ribs were smoky and sweet on their own – they didn't need any sauce. At the same time, I could dip them in four different barbecue sauces representing different regions to change up the flavor whenever I wanted.
What's your favorite place to grab a drink and what do you order? Blueprint Coffee is my favorite place to get pour-over coffee. I like to try coffee from all over the world and taste the differences between beans from different regions.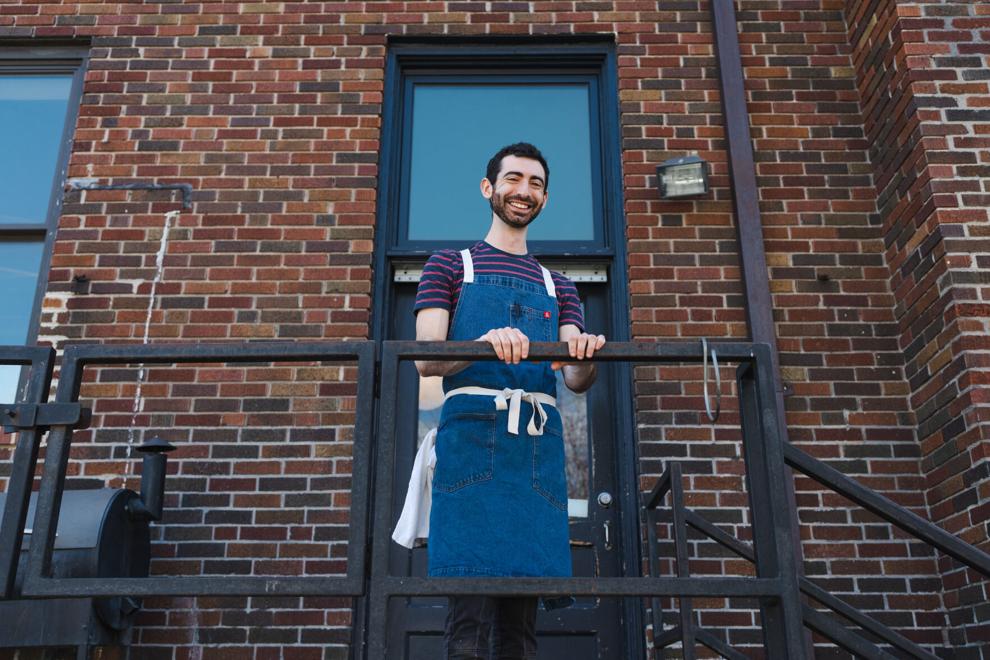 What ingredients do you think everyone should keep at home and why? Everyone should have good chicken stock. I like to keep it frozen in cup-sized containers to add to sauces, soups or to cook rice. When I make stock, I skim the fat off and use that schmaltz in place of cooking oil. Caramelizing onions in schmaltz and then making an omelet in the same pan is my go-to meal after a long day of cooking.
What's your most controversial food opinion? I like to eat dinner food for breakfast. Basically, whatever leftovers I have are fair game. Pizza, pasta and Chinese takeout are way more interesting than stuff like oatmeal or eggs or hash browns.
Winslow's Table, 7213 Delmar Blvd., University City, Missouri, 314-725-7559, winslowstable.com