Thirty years ago, there were only a few hundred breweries in the United States, according to the Brewers Association. Today, there are more than 9,000 throughout the country – 75 of which are based in the St. Louis area alone. Saint Louis University's Brewing Science and Operations online program is tapping into this exploding industry and giving beer enthusiasts around St. Louis – and the globe – a chance to get involved in the professional brewing world.
In the program, students learn about the ins and outs of the brewing industry – from brewing techniques to business plans to biochemistry. The six courses last eight weeks each, and the program can be completed in about 18 months.
The program's instructors are all well-established St. Louis brewers, such as Stephen Hale, who is one of the founding brewers of Schlafly Beer. Hale teaches BREW 1500, which covers all-grain brewing and beer styles. By the end of the eight-week course, students should have a good idea of how to design a beer recipe. Another integral part of the class is meeting with other beer professionals via Zoom to ask questions and network. These guest speakers include brewers from Civil Life Brewing Co., Second Shift Brewing, Rockwell Beer Co. and Schlafly. "The feedback I generally get is that the students absolutely adore it because they learn that brewing is familial," Hale says. "It's all about community."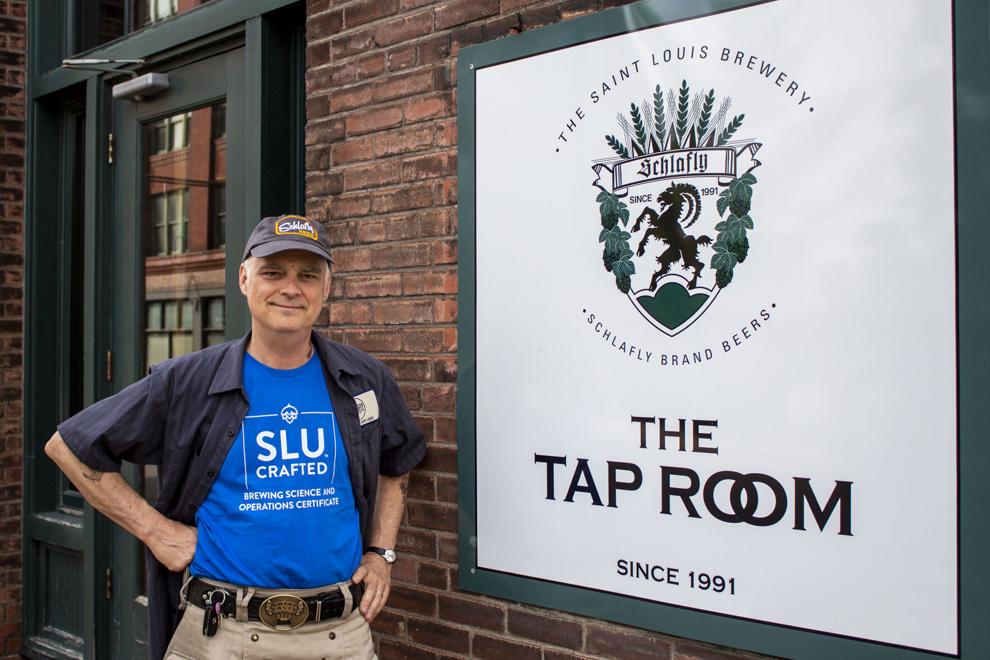 One of the program's recent graduates, Carl Bundy, found great value in learning from professionals in the field. Hale holds weekly Zoom happy hours with his students, and one week, he started telling the students about how he had created Schlafly's Pale Ale. At the time, Bundy had a couple cans of this same beer down in his own fridge. "I'm like, this is kind of amazing," Bundy says. "This is the guy that created the product that I'm drinking in my own house."
This strong sense of community was also one of the highlights for Nicole Estes, another recent graduate. Estes found a mentor in instructor Abbey Spencer, head brewer for Third Wheel Brewing in St. Charles, Missouri. Recently, Spencer – who teaches BREW 2500, also known as Flavor, Quality Control and Evaluation – invited Estes to brew her own 10-gallon batch of beer at Third Wheel. Estes' beer is a Belgian-style ale with notes of orange peel, honey, oak and tequila.
"I call her my big sister because she is so great at helping you figure out beer, " Estes says. "She's great at helping and empowering you to figure it out. Her guidance and support is always geared toward you becoming the subject matter expert."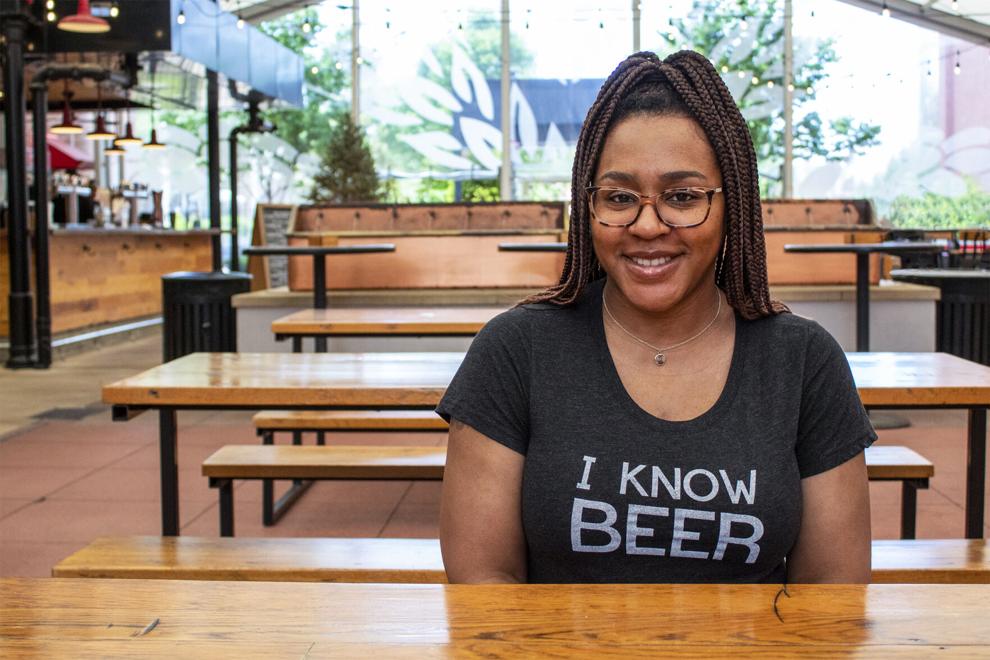 One of the most important components of Spencer's course is learning how to describe the sensory side of beer. This includes aroma, appearance, flavor, mouthfeel and overall impression. Vocabulary comes into play here; beer can be woody, tropical, leathery and a multitude of other descriptors. The importance of these sensory descriptions helps students get a deeper understanding of the beer recipe itself.
"I need to know how to change the beer based on sensory," Spencer says. "Does it need more or less of a certain type of hop? Does it need more or less of sweetness or dryness, any of these characteristics? I need to be able to hone it in real close so that I can adjust my recipes based on my sensory experience."
Estes says she is grateful that SLU's program is spotlighting influential women in the industry. According to her, just seeing more women involved in the brewing world – especially women of color – is important to growing diversity in the beer industry.
"Throughout the time I was enrolled in the SLU program, I noticed I was the only Black person in each class," Estes says. "My hope is to link arms with individuals in the beer industry to continue knocking down walls and create an inclusive space for all. There are so many opportunities in the industry beyond just brewing beer."
Overall, the program teaches students the essentials they need to know before entering any aspect of the industry. Estes says the knowledge she gained in the program helped her land a job at Anheuser-Busch as a talent acquisition specialist. Also, after finishing the program, Bundy left the Walgreens warehouse where he had worked for 25 years to start a job as an assistant brewer at St. Nicholas Brewing Company in Du Quoin, Illinois.
"I was ecstatic," Bundy says. "I didn't know anything about craft beer when I first started at the warehouse, and this course really helped me transition to a career change. I was sad to leave the people in the warehouse, but I knew that I was kind of destined for bigger things and wanted to be a part of this brewing community."
SLU's Brewing Science and Operations program is online, so students anywhere can partake – previous students have lived in California, Louisiana and even as far as Japan. However, Hale says that the St. Louis brewing community is the heart of this program.
"I can't think of a better place [to have this program]," Hale says. "St. Louis has a deep history of breweries [that stretches] 100 years, and [it has] the talent to support it. There are so many brewing-knowledgeable people in this city. I think it's the perfect place."