History: A modern abode, this spot hasn't been around for too long, but the backdrop of Hermann, Missouri – one of the state's historic wine regions – makes for a charming locale.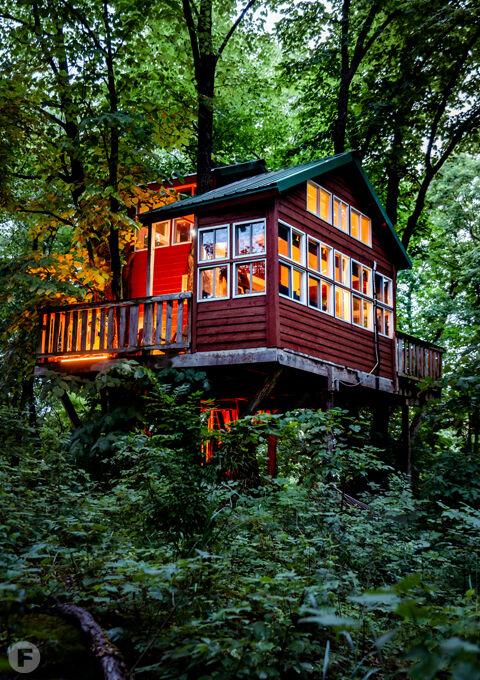 Go: 1185 Highway H, Hermann, Missouri; hermanncottage.com/tree-house-bed-and-breakfast
Eat: The menu at the B&B changes every day, but you're always guaranteed a sweet treat, a savory protein and a smoothie packed with fruits and veggies. You might find a "volcano" French toast filled with cinnamon butter, an apple bread pudding, a gluten-free banana pancake or frittata. Plus, ingredients are locally sourced whenever possible for a farm-to-table feel.
Sleep: This B&B offers three treehouses – Sunrise, Sunset and Moonlight – plus a cabin for you to stay in. With typical amenities such as Wi-Fi, a microwave, mini fridge and relaxing bonuses, including a hammock and outdoor picnic tables, this forest escape makes for an ideal respite. And no matter who you are, it's possible to get up in the trees: These treehouses are kid-friendly, and thanks to an incline, the Moonlight treehouse is wheelchair-accessible.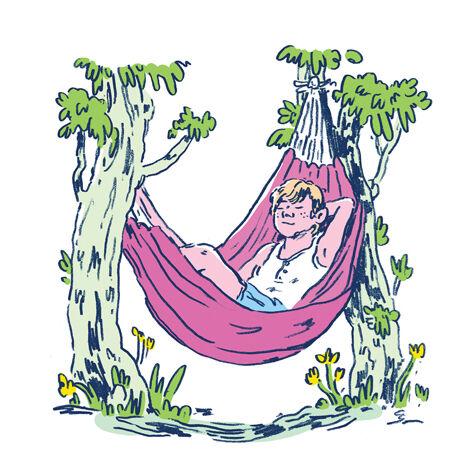 Explore: When you head down to breakfast, the staff can help you plan your itinerary, given that they are knowledgeable about pretty much every spot in town. You'd be remiss to skip Hermann's wineries, but the town is also known for its 19th-century brick architecture, shopping and nearby outdoor adventures.