Cacao Restaurante has finally taken root, settling into a new location in Overland Park that was home to Kokopelli Mexican Cantina for 10 years. But the address is where the similarity ends between these two concepts – and it's something the new owners know they'll have to explain to customers when they come through the door. 
"Kokopelli's was here for a long time, and they provided us this perfect space to work with for our concept, but they served Southwestern-inspired New Mexican food – that will not resemble our dishes from Mexico," says Ivan Marquez, one of the partners in Cacao Restaurante and former owner of Frida's Contemporary Mexican Cuisine.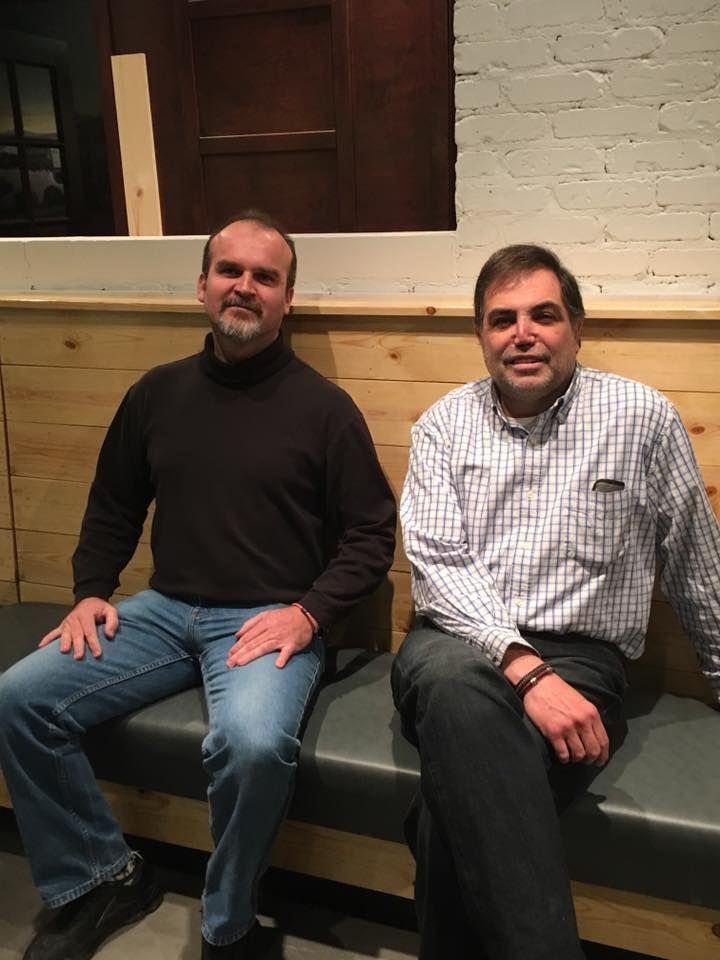 Cacao Restaurante is a partnership between Marquez and long-time restaurateur Victor Esqueda, owner of Ixtapa Mexican restaurant in the Northland, and his nephew, Alfonso Esqueda.
Marquez and Esqueda have each, in their own restaurants, made a point to serve Mexican dishes the way they are traditionally eaten in Mexico. Although many Americans associate Mexican food with Tex-Mex dishes smothered in cheese, they have nothing to do with the cuisine of Mexico – and in their minds, have no place in their Mexican restaurants.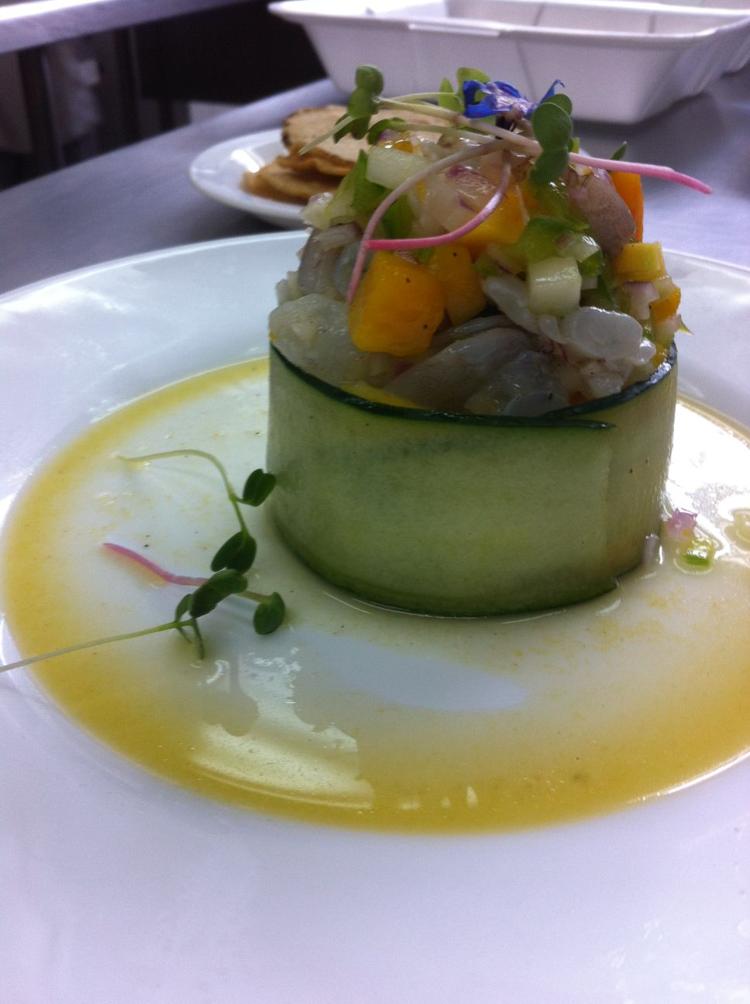 They do understand that the fastest way to win guests over with their authentic Mexican cuisine is to make and serve excellent food. In the kitchen, will be chef Sonia Montero Villanueva, who has opened several of her own restaurants in Guadalajara, Mexico, and has also cooked in New York City as a culinary instructor. She is being brought to Kansas City to head up the kitchen and create a menu for Cacao that will feature refined plates of modern Mexican specialties along with some comforting street food favorites. They plan to offer a variety of both upscale dishes and street food to provide a range of price points to satisfy every budget.
Although the name Cacao comes from the bean that gives us chocolate, don't expect that to be the focus of the menu. Cacao is simply a catchy name that ties back to the ancient history of how the Aztecs of central Mexico came to discover cacao and invented drinking chocolate.
The one dish that will pay homage to the name is their signature Cacao steak that will be rubbed with chilies and cocoa powder and grilled to order, then served with mashed potatoes and roasted vegetables.
Lighter fare will also be offered with vegetable, fish and seafood dishes on the menu. A fresh take on the traditional taco is the jicama taco, where the taco shell is replaced with a large thinly sliced piece of raw jicama that will be filled with pico de gallo, seasoned shrimp and mango topped with chipotle crema.
As for the street food, they plan to serve the notoriously addictive traditional basket tacos, or tacos de canasta, which are found everywhere in Mexico, usually sold by bicycle vendors on the streets. They are very flat, steamed tacos with various fillings that are sold right out of baskets on the streets.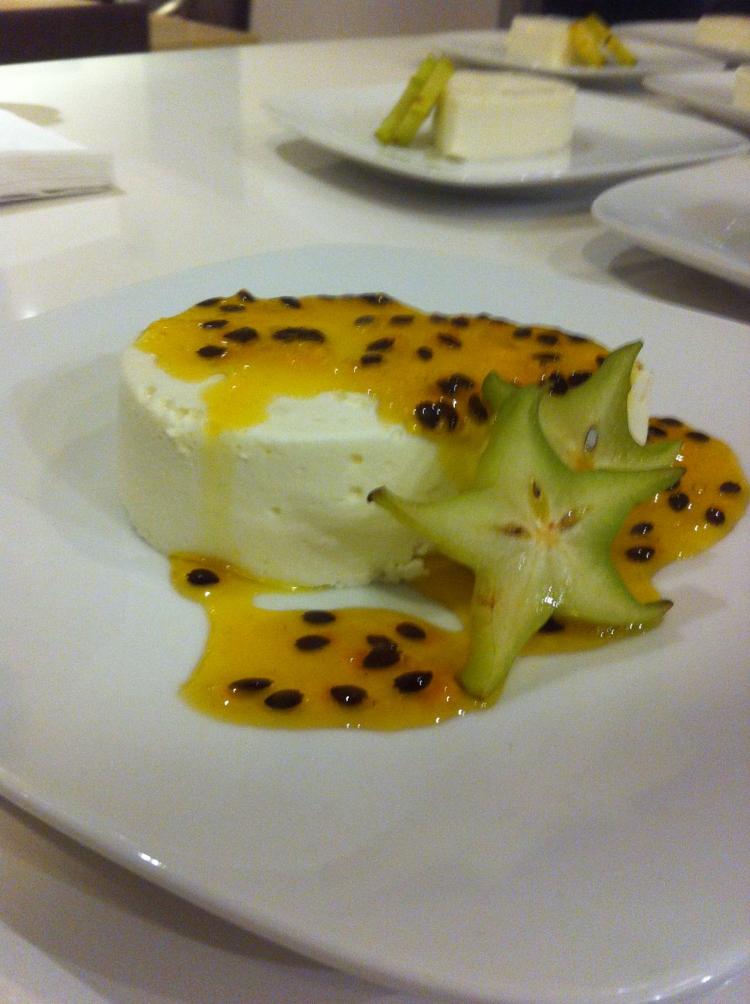 "If you see a person waking with three baskets on their arms anywhere in Mexico, stop them immediately, and buy a couple of basket taco from them," Marquez says.
He confirms they will serve basket tacos filled with traditional fillings like beef, chicken, chicharrones, refried beans and potatoes with chorizo served with tomato salsa and a traditional condiment of pickled slaw of cabbage, carrots, onions and jalapeños.
Another street food favorite that Marquez plans to offer at his restaurant is Puerto Vallarta burritos, found only in this seaside port in Mexico. The burritos are sold on the streets, usually filled with fresh seafood, or the steamed catch of the day with crisp lettuce and a squeeze or two of fresh lime and drizzled with fresh salsa. The burritos are also folded in an unusual square shape to conform to the shape of the fish fillet inside, and then griddled on both sides.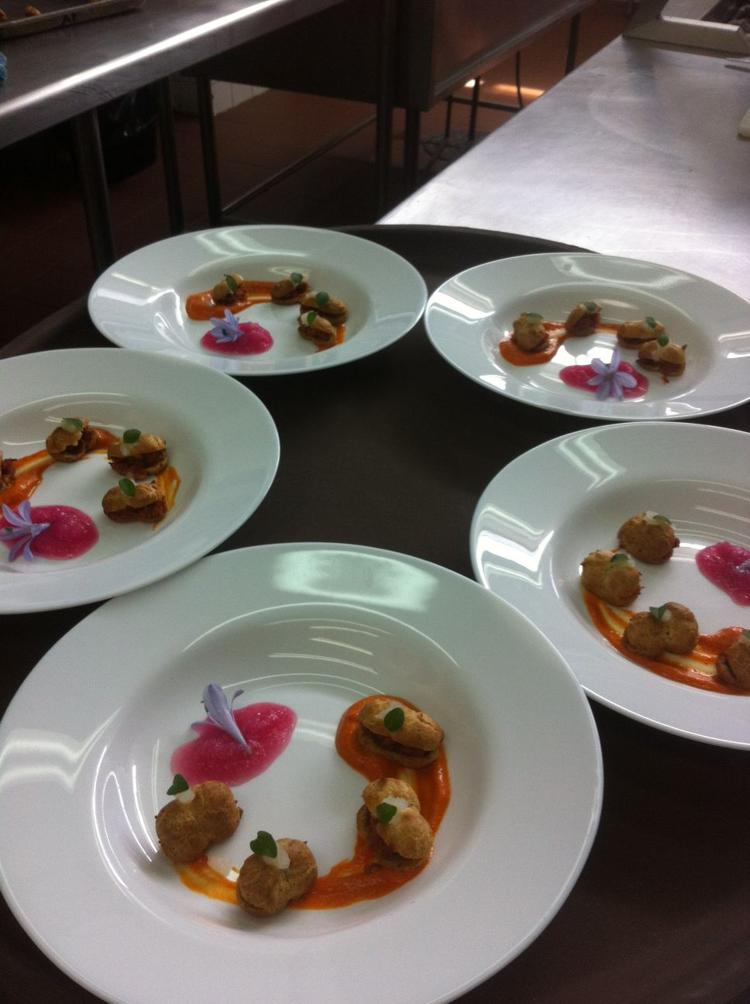 The restaurant has great bones with a nice bar area, a private dining room and seating for 200 people. The remodel is well underway, visible as Marquez steps over piles of light wood crates and tiles that will cover accent walls and cans of paint that will white wash the red brick walls. The bar and remaining dining room walls will be painted in various shades of turquoise blue. Colorful baskets imported from Mexico and woven straw buckets will serve as lampshades, adding pops of color across the space. 
"It was very dark inside here, so our plans are to lighten everything up with natural light woods, turquoise blues and greens against white brick walls to give it a fresh new look," Marquez says.
The business partners had announced last summer that they would be opening Cacao Restaurante in the 51 Main building just south of the Country Club Plaza. That deal fell through when they realized that just punching a hole through the newly opened apartment building for their kitchen hood ventilation system was going to cost $140,000. They knew it was time to start looking for another, more affordable, existing restaurant space. They signed the lease for the former Kokopelli's space in October.
Cacao Restaurante plans to be open late February or early March, serving a delicious complimentary amuse bouche before the meal, instead of giving away those standard chips and salsa.
Cacao Restaurante, 5200 W. 95th Street, Overland Park, Kansas