All good things must come to an end. Since 2005, Touch Restaurant & Oyster Bar has been a Springfield, Missouri, stalwart for its upscale atmosphere, well-stocked oyster bar and shareable small plates. Now, Touch will close to make way for a new concept: Char Steakhouse & Oyster Bar. Char is the newest project from the Jalili family, the Springfield restaurateurs behind Touch, Flame Steakhouse and Black Sheep Burgers and Shakes. Owner Mike Jalili says Touch will close after New Year's Eve, allowing the family to complete minor renovations. Less than two weeks later, the space will reopen as Char.
Jalili explains that the new concept is an effort to stay ahead of hospitality trends. "We're looking at the future and where the industry is going," he says. "We're seeing people move away from traditional fine-dining destinations like Touch. Instead, they're moving toward modern concepts, family-style dining, etc." Jalili feels that, despite fluctuating trends, traditional steakhouses are a timeless addition to any dining scene. That's why he decided to model Char after Flame, the wildly popular Jalili eatery in downtown Springfield.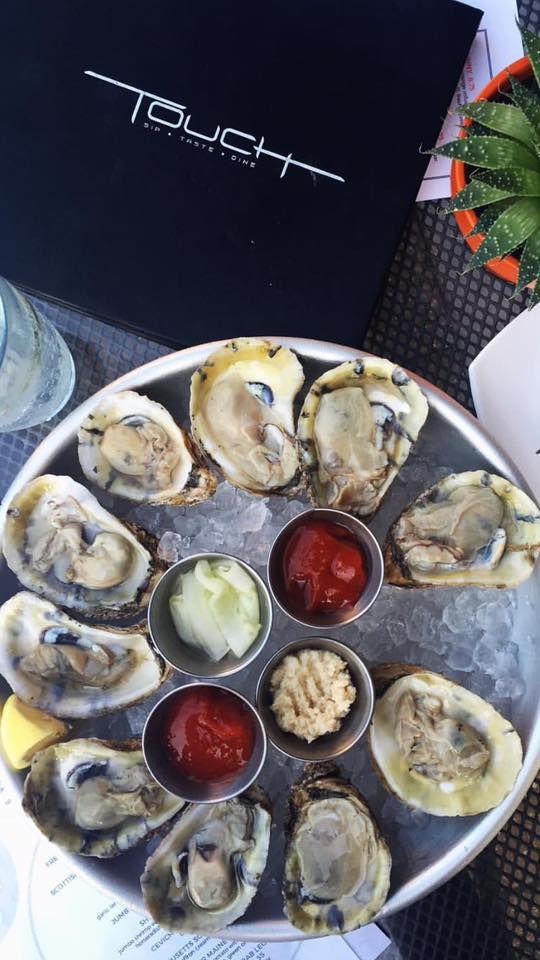 In fact, Springfield locals were already primed for another Jalili steakhouse. In 2017, the family announced plans for Chops, a new "boutique steakhouse" they planned to open in Springfield's up-and-coming Galloway neighborhood. The project has since been abandoned, allowing the family to focus on reimagining the Touch space.
Jalili describes Char as an "old-school steakhouse with a little bit of new school." While Char's menu is still a work in progress, Jalili notes that the menu will feature steaks that are aged in-house as they are at Flame. Jalili also hopes to offer Wagyu beef, which is a rarity at Springfield-area restaurants. While many menu items will mimic those available at Flame, Char's menu will offer more diverse seafood selections, along with the oyster bar currently available at Touch.
The oyster bar isn't the only Touch holdover on the menu at Char. According to Jalili, Touch patrons are particularly attached to several appetizers, including Touch's signature bacon-wrapped dates. "I got some death threats," Jalili says, chuckling. "People were saying, well, if you get rid of the dates, we'll have to murder you." To that end, the dates will likely stick around, although he may experiment with different iterations of the now-iconic dish. The Touch catering and banquet menu will also remain intact.
If the renovations go as planned, Char will open on Jan. 19, 2019. Gift cards for Touch will be honored at Char along with other Jalili restaurants, including Black Sheep and Flame.
Char Steakhouse & Oyster Bar, 1620 E. Republic Road, Springfield, Missouri